The year 11 Standard Mathematics program at Cosmos aims at helping students understand all the concepts in standard Maths in detail and score maximum marks in their assessments and final exam. We achieve this by providing them with the ultimate combination of our interactive lectures, study material, quizzes, worksheets and continuous formative assessments. Students learn the entire year 11 standard Mathematics syllabus as per the latest NSW curriculum in full depth. Students need to attend two classes every week along with an optional doubt clearing and extra practice class every Sunday. Each class is 2 hours long with a 10-minute break in between. Students are motivated to keep their assessments up to date on google classroom and parents receive report cards every term containing detailed statistics of their children's test scores. Students can ask our teachers to help them personally with their school homework before/after class hours.
Are appliances reusable?
---
Latex appliances (with the exception of our foam prosthetics) are completely reusable. Wash with soap and water and store at room temperature for endless wears.
---
Why use water activated makeup?
---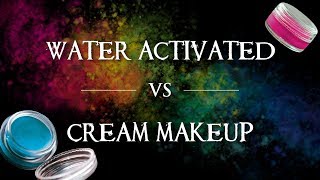 For a comparison of water activated and cream makeup, view the video to the right. Water activated makeup dries quickly and is smudge resistent, meaning it won't rub off! Provides bold and complete coverage with little effort. Acheive a sheer look with more water, meaning you have more options. Water activated can be applied to latex appliances. Unlike cream, water activated formulas can be layered or blended together. Easily remove water activated makeup with soap and water.
---
How do I apply latex appliances?
---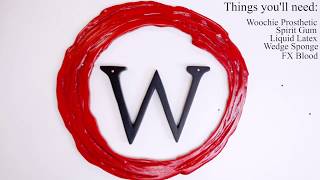 Using spirit gum, apply spirit gum to the back of the appliances and tack to skin by repeatedly placing the prosthetic on your skin, lifting, and replacing onto skin. Using a wedge sponge, apply liquid latex to the edges of the appliance. For injury appliances, use FX blood to achieve a bleeding effect.
---
How do I use Peel & Stick 3D Appliances?
---
It's simple! Just Peel the latex appliance off the backing paper and stick down to skin.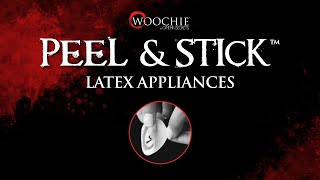 For added illusion, cover the edges of the appliance in liquid latex and/or blood!
---
---
My child loved the tutoring. He had no interest in science when he started but he now enjoys it. Shariq made the subject really interesting by showing students videos and doing activities in class.
Great place for study. students can come anytime and study in the study rooms and also ask questions to teachers. Sai and his team is extremely helpful.
Rate 5 stars. Nice campus and learning environment. Students are taught several practical based things apart from regular academics.
Flexible teaching style. Teachers understood that my child was able to catch things fast and already knew the content so they promoted him to the next class and taught him the full syllabus. My son enjoyed his experience.
Received lot of study material for practice. Online quizzes and tests were pretty helpful. Certainly recommend.
Very good coaching center. Nice staff and location.